I'm Working on a Poem Called "Dear Death" but Feeling Pretty Good
Sarajevo Sunning on Her Deck Chair
The last two months have been overflowing with the good, the bad, and the in-between.
On Monday, October 9th 2017, I came home from work to find Sarajevo dead in the living room, just a step away from her bed by the window. My two other cats were with her and as death goes, she got to live to (almost) 18 --- that's about 84 in cat years. I adopted her 9 months after I moved to Seattle. She will be (is) missed terribly.
Perhaps sudden deaths of any kind are there to remind us how short life is and that we better start enjoying it now.
Maybe that's one of the reason for writing death a letter. More on that if the poem is ever completed.
I've been reading some wonderful books of poems lately and thought I would mention a few incase anyone has started holiday shopping which I have definitely not.
Here they are in no particular order:
I love this book by
Cindy Veach!
Gloved Against Blood
is just out from
Cavan Kerry Press
. Veach lives along the north shore of Massachusetts in Manchester-by-the-Sea (same town as the movie) which is home to
Singing Beach
. Veach's collection both re-tells the history of the women who worked in the Lowell fabric mills and the women of her family. The two intersect as Veach's matrilineal line came down from Quebec to work in the mills. But even if you don't care for women's history (really?) and you don't care about family dynamics, the language and craft in this debut collection is stellar. I've seen this collection through several iterations and I am thrilled that it has reached the world in such fabulous form. Don't miss it.
Killing Marias: A Poem for Multiple Voices
by
Claudia Castro Luna
is just out from
Two Sylvias Press
and it's amazing. Each Maria represents one of the young women that have been murdered in Juarez, Mexico over the past few decades. (
Click here
for the Washington Post article "Hundreds of Women Disappear Each Year in Ciudad Juarez." There is a haunting, surreal quality to the work that accrues as the reader moves through the poems. And while the subject of the book is clearly devastating, the book itself is a pleasure to read.
Castro Luna
brings attention to these women's lives and she is donating her proceeds from the book to a non-profit in Juarez set-up by the families of the victims. Note:
Claudia Castro Luna
was Seattle Civic Poet from 2015-2017. As of January 2018, she is the Washington State Poet Laureate.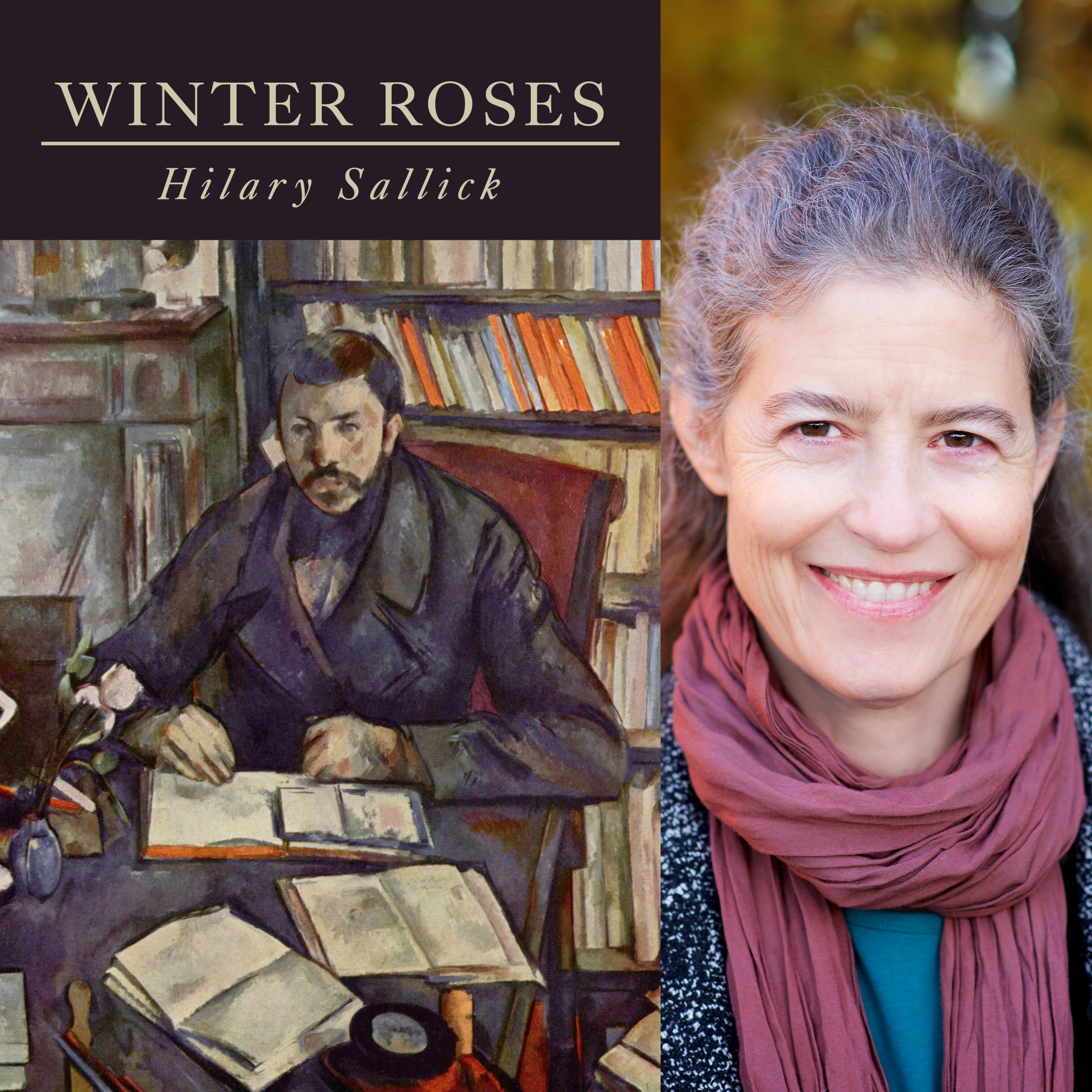 Finally,
Winter Roses
by
Hilary Sallick
is a book I've kept returning to over the last few months. The poems, as poet
Pamela Alexander
states in her review, "move with the economy and gentleness of Japanese paintings." As readers, we enter the library with Sallick as she observes the quiet details of the strangers surrounding her. The poems are expertly crafted and perhaps even more than that, they bring this reader a deep calm in these horrifying times we are living in.
There are more books but these are the ones I am holding close right now. May the season find you somewhere warm with an afternoon free to read.