What Does it Mean to be a Poet in 2018 in the International City of Literature?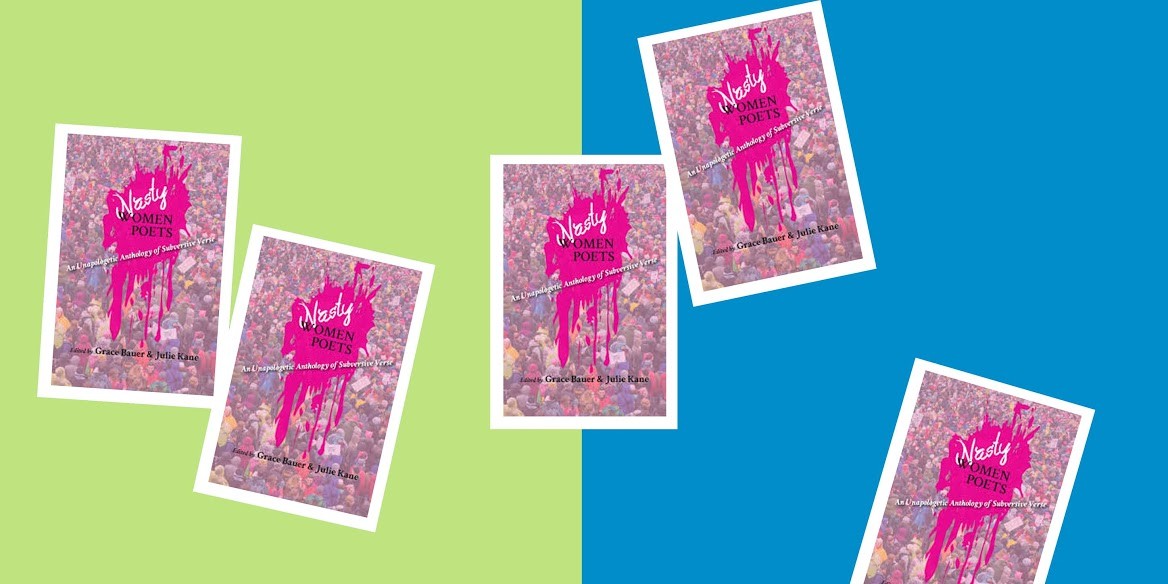 The "nasty poets" of Washington are reading together on Friday at Open Books
Dare I say that the state of poetry is quickly changing and that while much of it is for the best, there are some things that I really do miss.
I miss an afternoon at home without interruption of FB posts or tweets or even email. I miss the decades when there was no chance of the outside world coming inside on a rainy Sunday. Curling up with a book today oftentimes means curling up with a Kindle and a phone. That's why writers' residencies are especially sought after these days --- a place away from the ever encroaching distractions of the world.
And yet. We are currently in a Poetry Renaissance.
Living in Seattle, WA, means that I'm surrounded by poets and writers, visual artists and musicians. This is a city where people come off of their devices to gather face-to-face. Before I moved to Seattle I had given perhaps three poetry readings in my entire life. It just wasn't something a poet did. Now I live in a city that sustains poetry reading series in every neighborhood --- from Ballard to West Seattle. I am a proud co-founder of the
WordsWest Literary
series held at
C & P Coffee Company
.
This is all a long introduction to what I appreciate about poetry in this shiny, new year.
1. Open Books: A Poem Emporium
Not only is it an honor and a joy to have a space devoted to poetry books and therefore poetry people, in my adopted hometown; it's also my favorite place in Seattle to read because you can actually hear the audience listening. The quality of attention can be felt throughout the room.
2. Poetry Podcasts
My commute to work allows me the luxury of hearing Don Share, Christina Pugh and others at Poetry Magazine give a close reading of one poem a week -- or four poems a month. Even in the craziness of my day I can listen to poetry.
3.
Poet Friends
Over the course of the last two decades, poetry has become my way of life. It's impossible to overestimate how important these friendships have been in terms of my identity as a poet and a person --- which is a strange thing to say, I know. Without poetry friends like
Kelli Russell Agodon
,
Elizabeth Austen
, and
Kathleen Flenniken
my life would be so much less than it is.
4. Poetry Journals
I used to think I had a pretty good handle on the world of lit journals --- no longer. The proliferation of on-line journals has changed the landscape for the better but also made it hard to keep up. A few journals that are new to me and that I admire include
Qu Literary Journal
which publishes on-line and in a perfect bound journal,
Construction Literary Magazine
-- an online journal that mixes architecture, fiction, and poetry, and
Helen
-- an on-line journal that often creates short videos of the poems showcased in the journal. The quality of the visual poems varies widely but what a cool idea!
5. Poetry Communities
/
Poets on the Coast
If you know me at all, you've heard me sing the praises of the women's writing community that Kelli Russell Agodon and I started almost 8 years ago. We simply wanted to create a poetry weekend for women writers --- the type that we would want to attend. So we found a beautiful small town by water, created a fun curriculum, and came armed with grocery bags of snacks. We had no idea if anyone would come or how it would all work out. Eight years later, we are thriving and some of the women that were there that first year are still coming back for more poetry and closer community. From this one weekend has spawned workshops meeting throughout Western Washington, group readings, and even one house share!
This is all to say: I'm thankkful. I'm grateful that I didn't listen to my college professors when these well meaning (?) white men who told me not to bother to write (who says that?) and I'm grateful to this city -- now an
International City of Literature
for providing inspiration and sustenance for all of us.